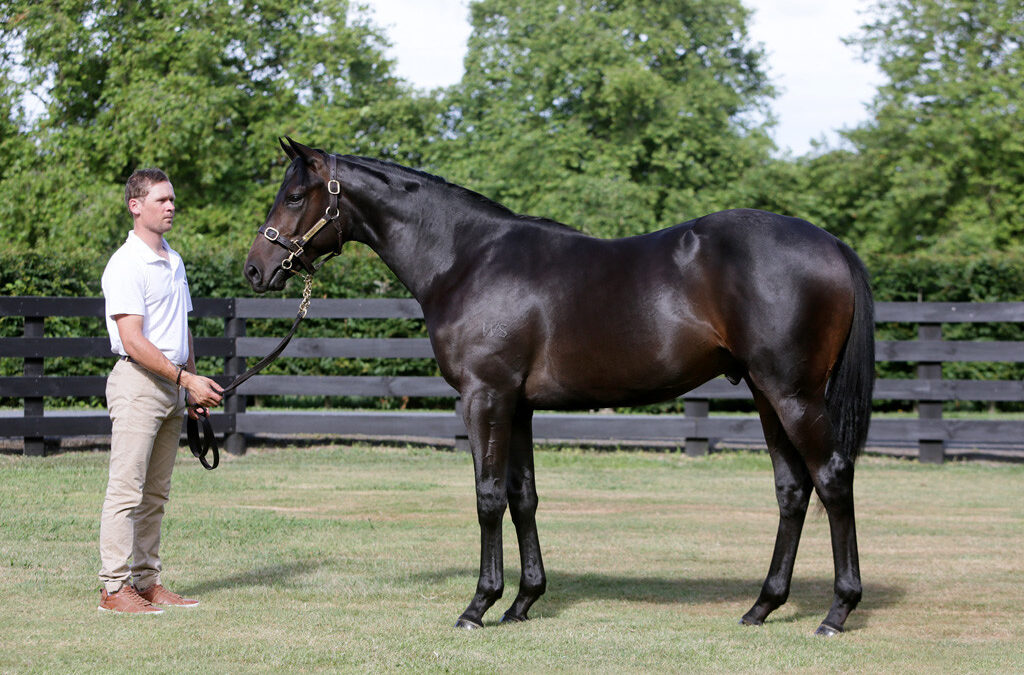 The Karaka yearling sales are over for another year and BPB ended up delighted with the purchases they were able to secure on behalf of their clients.
Not knowing what the sale would hold at the start of the week, it was great to see buyers making use of the online bidding platform and using NZ based agents. With a solid clearance rate across the board, the sale overall was very strong, showing there is still a significant demand in Australia for the middle distance staying horses that NZ is known for breeding. With the atmosphere around the sale complex feeling a little quieter than normal it was still a great experience. What was noticeable was how relaxed the yearlings were at Karaka which was brilliant for inspections. In a normal year, yearling parades at Karaka would be hectic as a result of the influx of overseas buyers and as a consequence yearlings are often tired and stressed which often impacts on the way they present. This year yearlings seemed far more comfortable in the surroundings and paraded accordingly which was fantastic from our perspective.  
BPB was able to happily secure a number of horses for the likes of Danny O'Brien and Lib Petagna. Cambridge Studs first season sire Almanzor made his mark with a number of quality types through the drafts of many different studs. BPB secured 7 of Almanzor's progeny with 6 of those definitely going to Australia. Other first season sires such as Inglewood's War Decree and Little Avondale's Time Test also made their mark with BPB securing a lovely filly by War Decree from the Inglewood draft and colt by Time Test from Mapperley Studs draft – both for Lib Petagna.
With Sydney Classic about to kick off, it will be great to follow results for what is proving to so far be a strong sale year across Australasia. BPB was lucky enough to see most of the NZ yearlings heading to Australian sales before they left and there are some quality types heading through the ring.